TOP 10 FOODS TO TRY IN MARRAKESH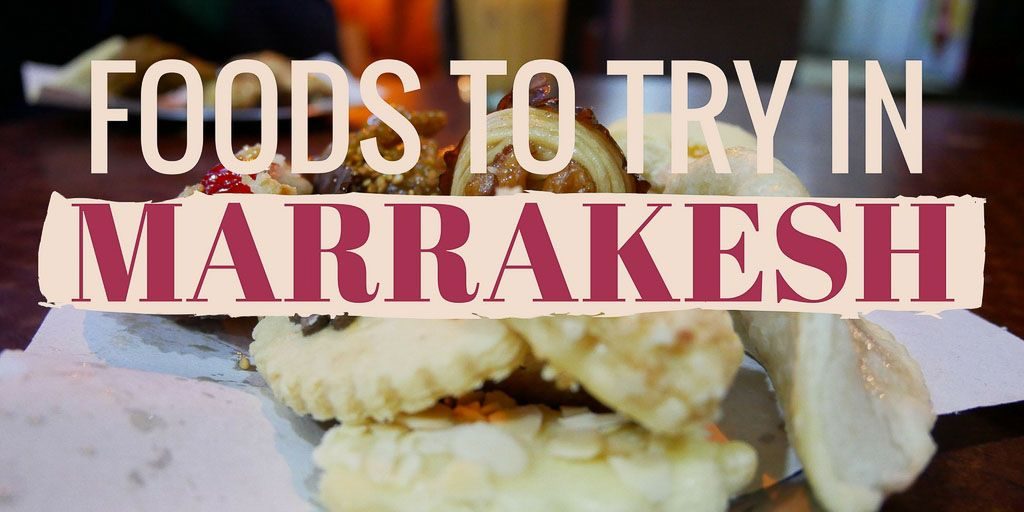 If you don't already want to visit Marrakesh thanks to its vibrant culture, rich history and tropical weather then you'll definitely want to after reading this 'foods to try' list we've comprised for you.
This is filled with the best traditional dishes you can find whilst in the city and we would recommend you try every single one.
Read More : Visiting Agadir for a family vacation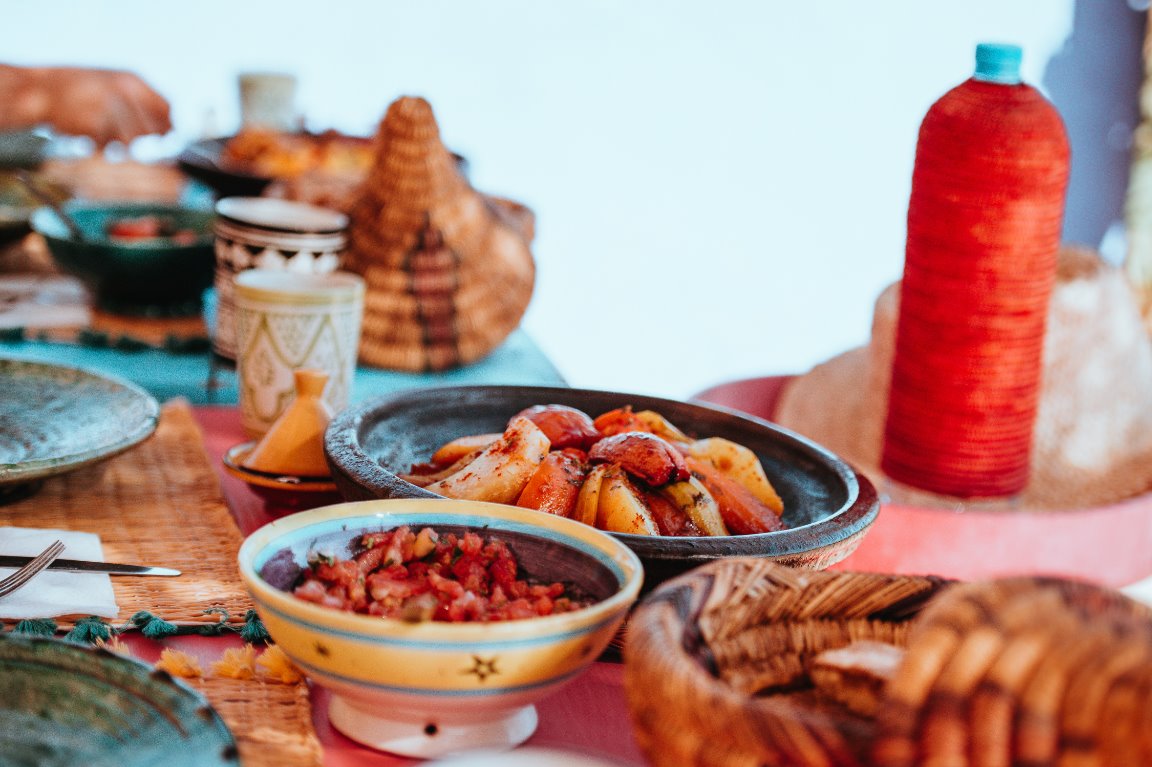 Couscous – this is a real family favourite in most Moroccan homes and is often prepared on a weekly basis. Served with a choice of meats (usually chicken, lamb or beef), tonnes of vegetables (as many as 7 is traditional) and steamed couscous grains. As with many dishes this is served in a large communal play which a family will gather round to share.
Bastilla – this is a savoury pie of choice for many and is readily available across Marrakesh. It might put you off to hear that traditionally this is made with pigeon but don't worry, the more popular bird of choice now is chicken.
Tagine – a favourite across tourists and locals; for good reason too! This dish is typically made in a clay pot that consist of slow cooked stew made up of meat, vegetables and a delicious sauce.
Rfissa – perhaps the least elegant meal on our list – unless pouring meat and broth over bread is your kind of fine dining – but certainly worth trying. Usually considered comfort food within the traditional culture if you want to try something warming and full of flavour then this will tickle your taste buds.
Read More : Can girls travel alone in Morocco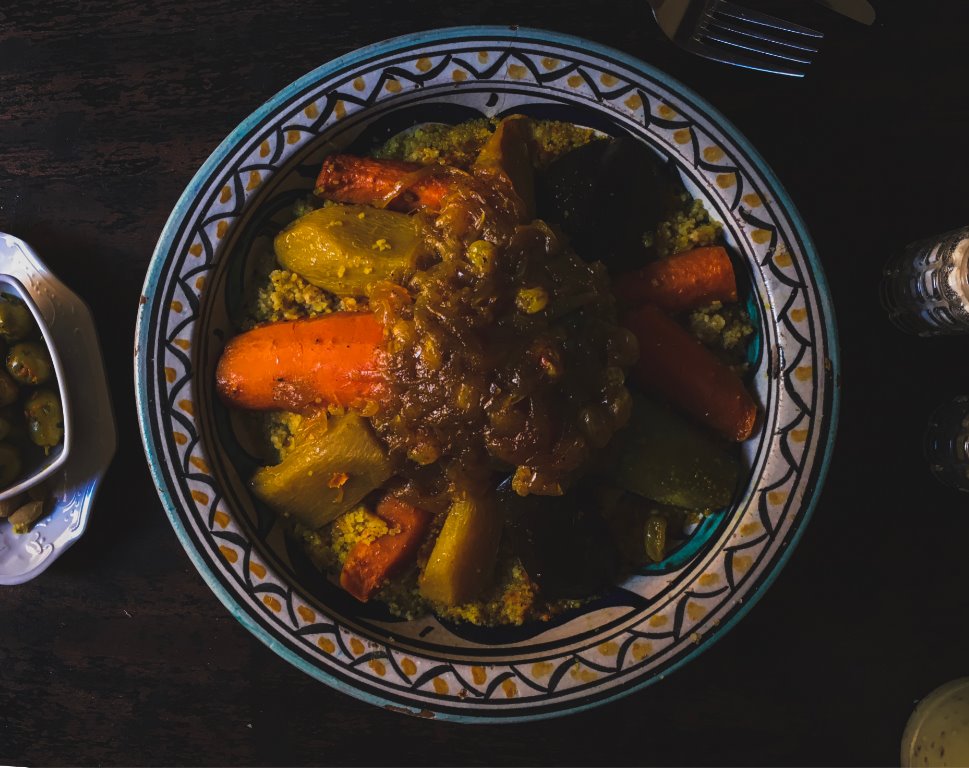 Read More : Top 8 Hidden Places In Morocco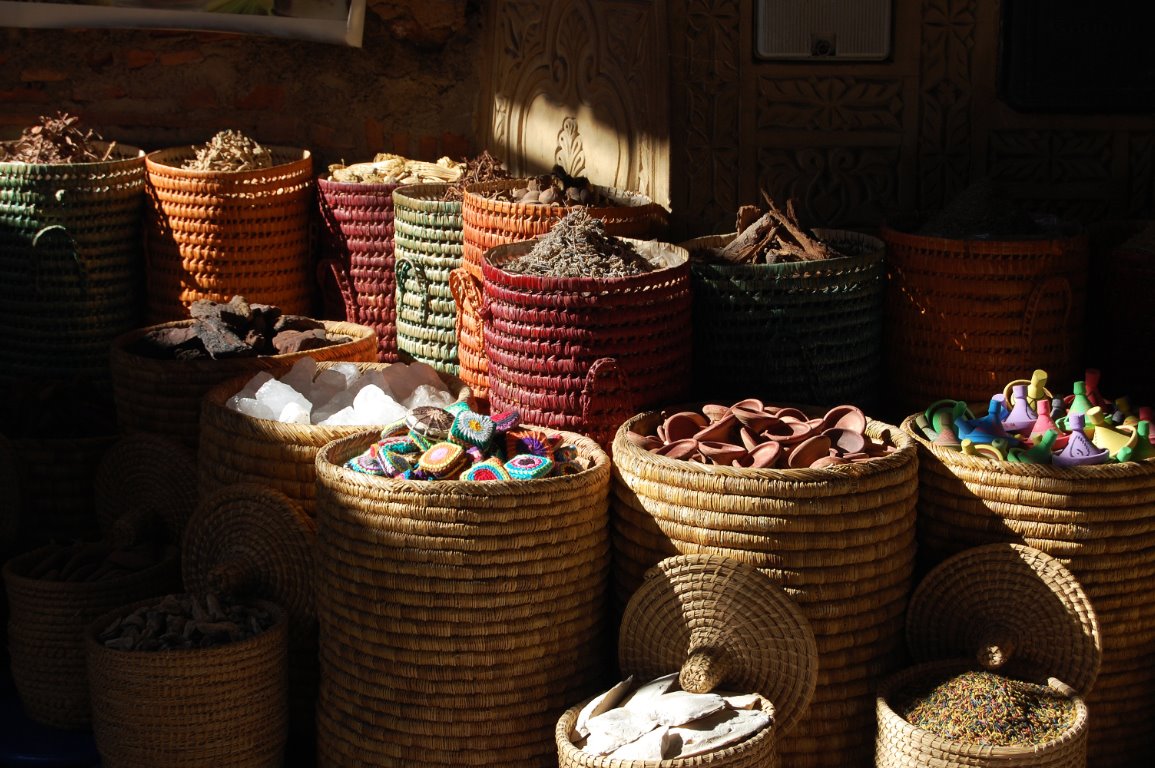 Shebakia – we had to add a dessert to our list to finish; shebakia is a flower-shaped, fried sesame cookie dipped in honey. You'll usually find bees all over them in the markets, and they just shoo them away before serving them to you. It's all part of the experience.
Zaalouk – Zaalouk is a common side dish and typically served with crusty bread. It's a spread made with eggplants, tomatoes, garlic, olive oil and spices.
Read More : Morocco Honeymoon Itinerary
There's our top 10 list! Whilst on your travels be sure to check out other local dishes and share with us your favourites