TAKING A HONEYMOON TRIP TO MOROCCO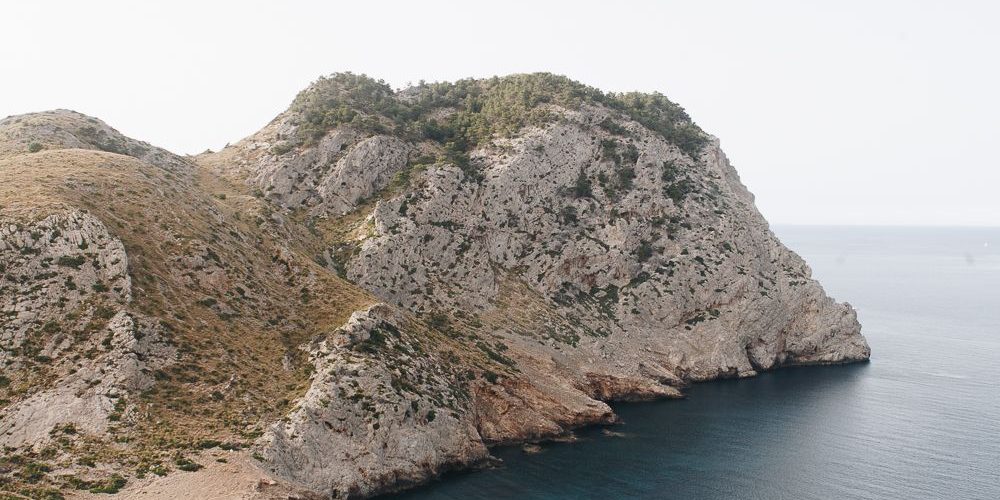 There must be full of romance for a honeymoon trip. It might perhaps not be the first one with your partner, but among the special trips, you would be making through your journey towards marriage.
People may have different ideas on this, but then, all that should be expected is a romantic, splurging, exploring and relaxing experience.
Read More : Free Things To Do In Morocco
A honeymoon is all about doing everything together. This does not entail hard or complicated tasks as others may think of, but just simple ones like for instance sunbathing, relaxing, exploring old sights, reading books, cooking lessons, trekking and much more.
A honeymoon trip to Morocco will provide you with the experience you need with your partner. This is among the best honeymoon destination in the African Continent.
Morocco is among the world nations that still keep all its bygone era charm as it tends to allow modern technology to be in existence. It is an exotic nation with stunning natural beauty, distinct climate, some amazing phenomenon like the curvaceous dunes and Sahara caravans that leave couples enchanted with such a romantic charm.
Read More : Best Morocco desert tours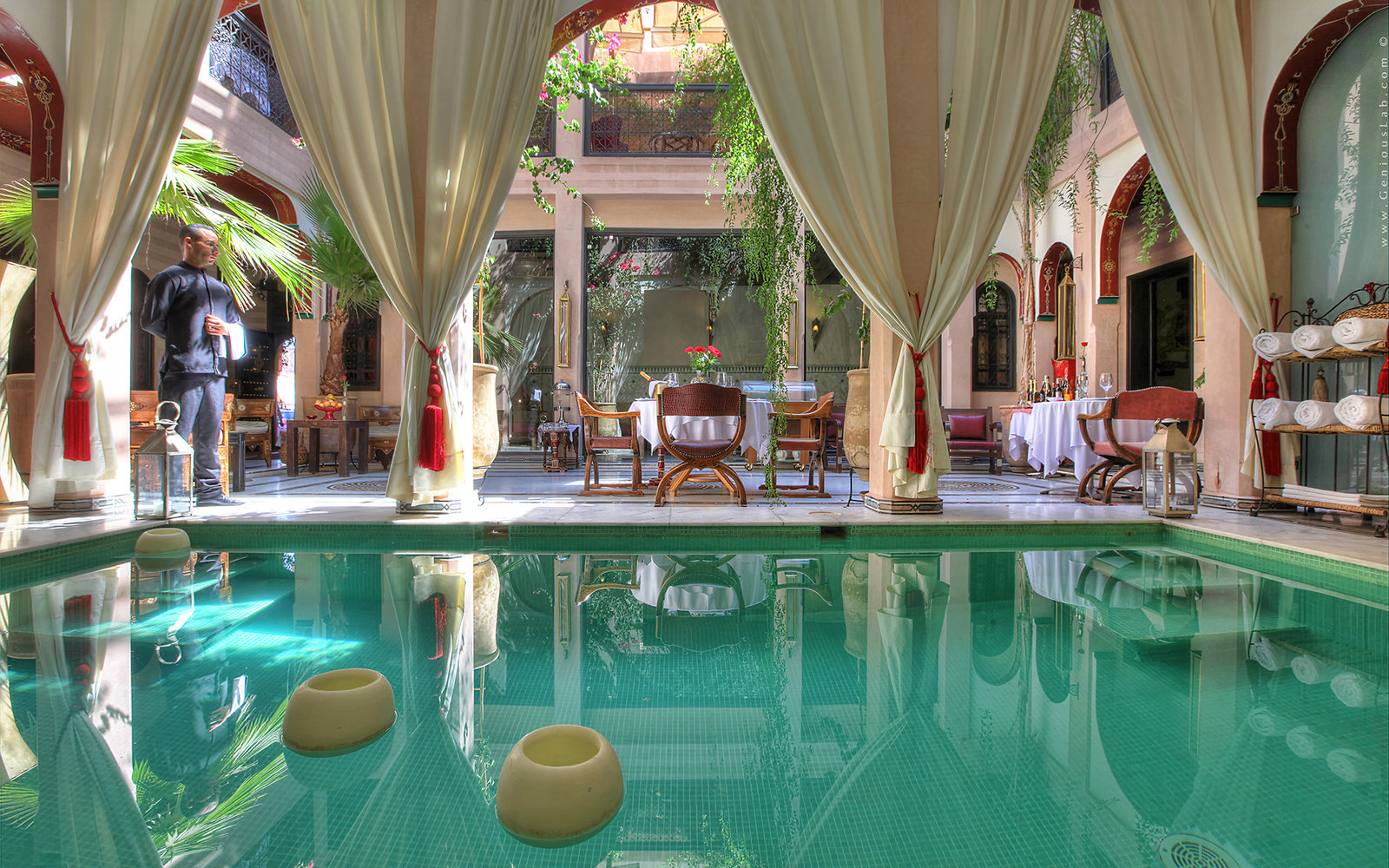 Romantic places in Morocco
Asilah
Beaches are the best sites for couples. Asilah seaside is one of the best hot summer spots to be considered. This site is famous for its city walls covered with amazing murals and its art gallery.
High Atlas
Morocco's beauty doesn't not only lie on its tourist sites but also its varied photography that changes to famous Africa's mountain range, Atlas, actually the highest in Africa. Atlas hills are a wonderful site for trekking lovers. There are a lot of coups can do while here.
Chefchaouen
Amidst the Rif Mountains lies the blue city of Chefchaouen. These where a couple will see white and blue painted houses; this presents the city's romantic landscape. This is where you will have a chance to see the fascinating Ras El Maa waterfall that adds Chefchaouen's romantic appeal.
Sahara Desert
This is another topographical variation couples will have a chance to see while in Morocco. You will have a lot to do here right from camping, sunset views, star grazing, and camel riding. Night camping is, however, the best way to experience in the desert.
Read More : Top 6 Destinations For Honeymoon in Morocco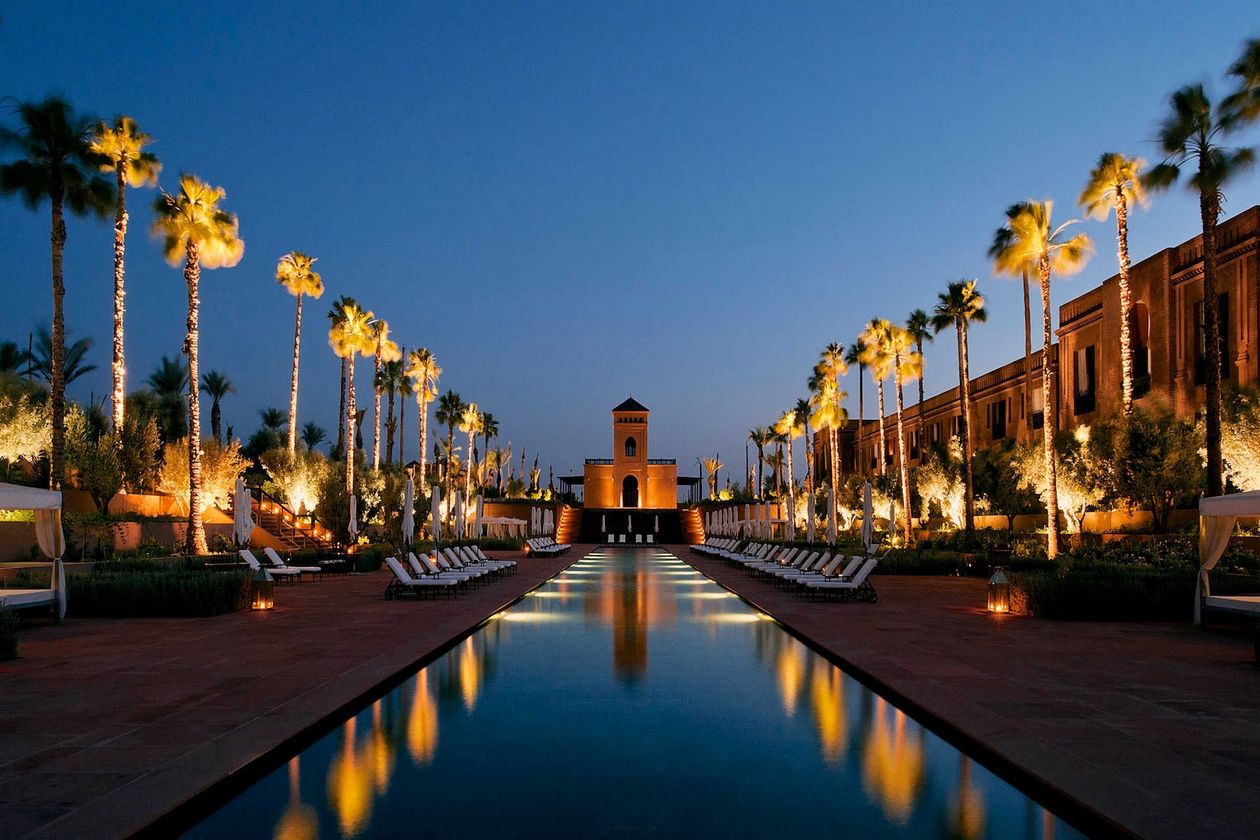 Read More : Top 10 Foods to try in Marrakesh
Romantic things to do in Morocco
Witnessing sunrises, sunsets, star gazing, and camel trekking, There is immense romance in the Sahara Desert. This is where you will have a great stargazing experience through its clear skies. Sunset and sunrise views are splendid here. The desert offers visitors camel trekking experiences through the Sahara sand dunes for couples looking for a little more thrill.
Wandering the Souks
Walking through Morocco souks is an option to couples who will find the city more of their style. You will walk through both large and small markets in this beautiful destination. One of the popular products you will find sold here are the handicrafts.
Get through Marrakech in a Hot Air Balloon
Couples need to take a ride over Marrakech city in a romantic hot air balloon. Choosing the sunrise hot air balloon ride will actually increase the romantic quotient for couples.
Read More : Visiting Agadir for a family vacation
Enjoying a rooftop restaurant romantic dinner
Morocco honeymoon can only be complete after having a romantic dining experience. You will have most hotels and riads here serving delicious meals on rooftops to allow couples to enjoy while viewing over the city.

Traveling Ideas
Medical Requirements
This is not something just for Morocco but for any other foreign nation trip requirement. You need to be health-wise to be allowed to set foot to this country. You need to carry along travelers medical insurance to cater for any emergency illness case that might happen while there.
Getting There
Morocco has many airports for international flights. Citizens from the European ports can consider stepping Morocco by ferry to Tangier. There is a need to check at Moroccan government traveling requirements as there are citizens that must have citizen visa for the same.
Read More : Can girls travel alone in Morocco
When to Go to Morocco
Due to Morocco's varied geography, the right traveling times will depend on the particular places you will intend to visit. The spring season that takes on between the months of April and May is the best time to plan for a trip.
You need to take considerations on the weather condition at a particular place before planning to visit the place. Get the help of Morocco trip planning landing page to get help on arranging an amazing trip to Morocco,.